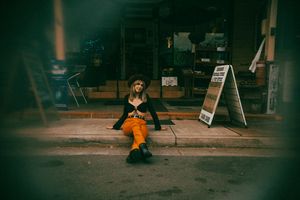 "Logan City's up and coming country music artist" - My News Feed
BIO
Brisbane based Briana Dinsdale continues to bring a refreshing style of country music to crowds around Australia. She has received support from the likes of the Country Music Association Australia where she was announced as the 2022 Keith Urban Scholarship Award Winner. In 2022, she was welcomed into the Gibson family as an official Epiphone ambassador as one of the youngest ambassadors in the country. 
Her song-writing skills and knowledge are of a top level for her young age, writing with the likes of ARIA award winners Casey Barnes and Bill Chambers, Golden Guitar winner Melody Moko and more. In 2022, Briana was a Top 10 KIXSTART Grand Finalist in the KIX Country and Groundwater Competition. 
Feeling at home on stage since the age of eight, Briana has performed at the Gympie Music Muster, Tamworth Country Music Festival, The Triffid, and on the Melting Sunsets Festival line-up alongside Pete Murray, The Whitlam's and more. 
"While still in her teens Briana already has the talent, the knowledge and the skills that only come with experience in the music industry. This sets her apart from the rest of the next crop of aspiring singer songwriters and I have no doubt her star will shine bright in the future." - BRAD BUTCHER - GOLDEN GUITAR WINNER 
Dinsdale's recent single 'Irresistible Force' (co-written with Melody Moko) was quoted as "the perfect representation of her mature level of musicianship for her youthful age" by Divine Magazine. 
Her debut single 'Ball and Chain' debuted at number 15 on the Australian Independent Music Chart and charting on many independent charts around the world. Her third single 'I'll Run to You' debuted at #29 on WHCR's top 40 Country Chart alongside international country artists Blake Shelton, Carly Pearce, Maren Morris, Kane Brown and more. 
"The first thing that struck me about this young artist is her compositional maturity. Her way of composing music already has a unique and original style that makers her stand out from the crowd." - Edgar Allen Poets
QUOTES
"

While still in her teens Briana already has the talent, the knowledge and the skills that only come with experience in the music industry. This sets her apart from the rest of the next crop of aspiring singer songwriters and I have no doubt her star will shine bright in the future. " - BRAD BUTCHER, GOLDEN GUITAR WINNER
"

This is a great first up effort from someone so young. There is a lot of potential here. If she is this good at 17, I can only imagine how good she is going to be at 30. She is most definitely on her way." - Totally Biased Fan Review
"

Her way of composing music already has a unique and original style that makes her stand out from the crowd." - Edgar Allan Poets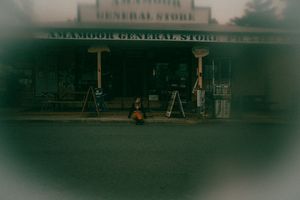 COOL MOMENTS SO FAR
Debut album 'beginnings' released     
Recipient of the Keith Urban Scholarship to the CMAA Senior Academy of Country Music for 2022
Brand ambassador for Epiphone
Top 10 Grand Finalist 2022 KixStart Competition (run by KIX Country and GroundWater Country Music Festival)
Artist on the 'Melting Sunsets' Lineup at the Kingston Butter Factory Cultural Precinct ALONGSIDE artists such as Pete Murray, The Whitlams, Alex Lloyd and More 
2022 ISSA (International Singer Songwriter Association) Silver Winner for International Young Adult Artist of the Year
2nd Place in the EKKA Country Music Showdown 2022
2019 CCMA National Junior Songwriter of the Year